We have rounded up 7 of the best beauty products to help you create that perfect wedding day look!
1. Arbonne Cosmetics
- Blush in Ballet (RRP $41.oo)
There is nothing more important than a beautiful pink blusher to create a healthy glow on your cheeks on the wedding day. Arbonne's mineral-infused blush in ballet colour will look just great because it is highly pigmented and provides perfect natural colour to complement your complexion.
2. Burt's Bees
- Tinted Lip Balm in Petunia (RRP $14.95)
Burt's Bees Tinted Lip Balm in Petunia is the perfect choice for your wedding makeup because it is conditioning your lips with a hint of nice, juicy colour. It contains flower waxes, moisturizing Shea Butter and Vitamin E to leave your lips soft and healthy.
3. Luminesce - Essential Body Renewal ($48.35)
A good body lotion is essential to nourish your skin in the months leading up to the wedding and Luminesce Essential Body Renewal is a perfect go-to product which gives the ultimate in deep hydration. This fantastic cream will help boost collagen formation, improve skin elasticity and protect against the signs of premature ageing.
4. L'Oreal Paris - False Lash Telescopic Mascara (RRP $26.95)
To create gorgeous, dramatic lashes for the wedding day you need mascara which is easy to use and leaves no clumps. False Lash Telescopic is an excellent choice because you can create the perfect look in only one stroke. With micro-stretch fibres it captures lashes perfectly and lengthens them creating a stunning effect.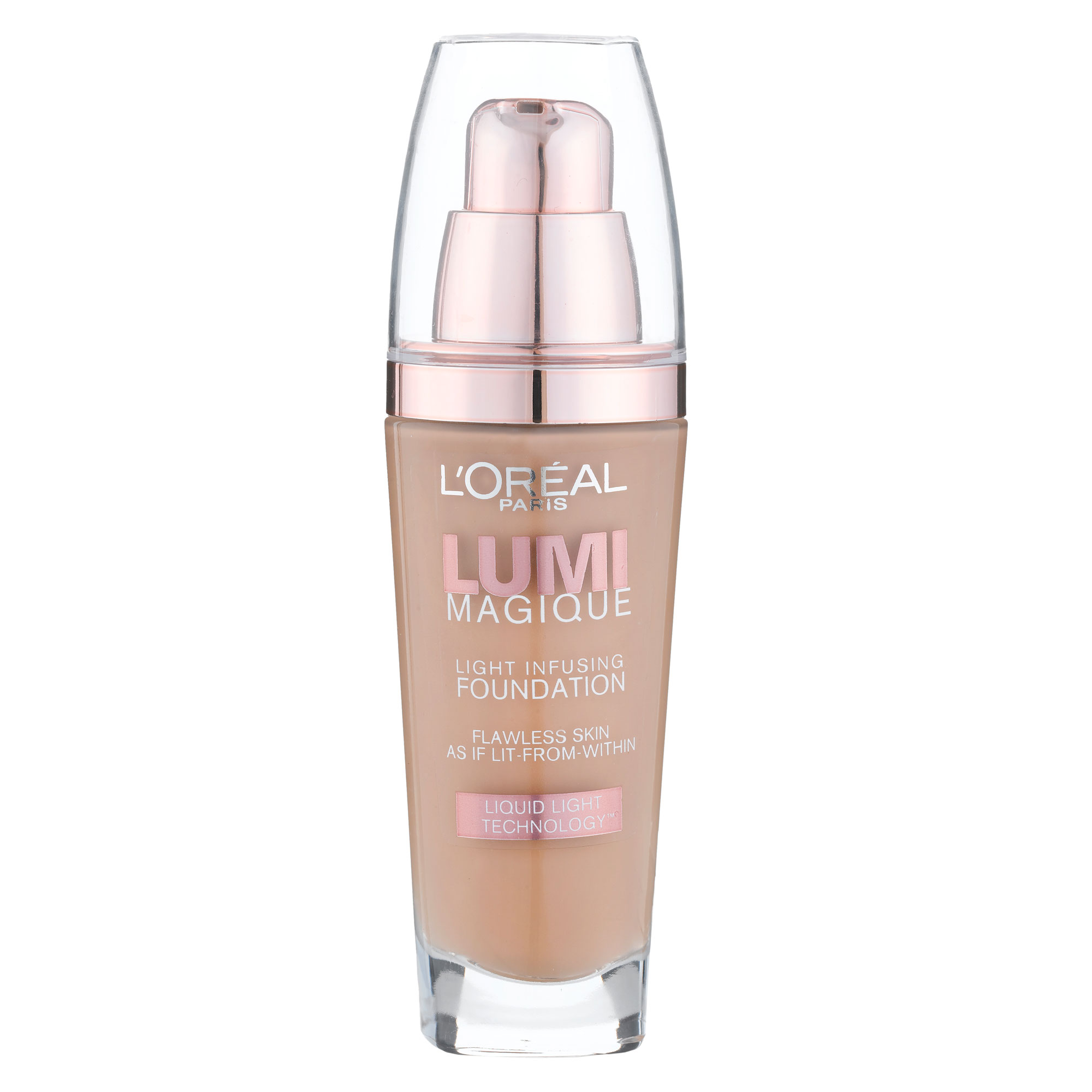 5. L'Oreal Paris - Lumi Magique Foundation (RRP $33.95)
Since your skin should look flawless on the big day, choosing a foundation is a very important decision to make. Lumi Magique Foundation from L'Oreal Paris is using exclusive liquid light technology and offers a perfectly natural complexion and illuminates your complexion as if lit from within. With SPF 18 and 12HR magic hold it is ideal for weddings as it can protect you from sun a last all day.
6. Dior
- Miss Dior Blooming Bouquet
Miss Dior Blooming Banquet is very romantic and personifies a woman in love which is why it is an ideal fragrance for your wedding day. This new floral bouquet pays homage to Christian Dior's legendary passion of flowers. It glorifies the mandarin and the peony on downy notes of white musk. The peony is at the heart of this new signature. Its unique trail combines the rose Damascus essence with fruity notes to recreate the outstanding scent of this flower, elusive in its natural state.
7. Bobbi Brown - Ballet Pink Nail Polish (RRP $26.00)
A splash of sweet pink colour on your fingers and toes will complete your wedding day look perfectly and we recommend Bobbi Brown nail polish in Ballet pink shade. It has the long-lasting effect to make sure that your nails look impeccable on the most important day of your life.